Helen Downie
Treasurer
Helen is a Chartered Accountant and charity finance specialist, with over twenty years of experience in financial leadership roles in the charity sector. After qualifying at Deloitte, Helen has worked with charities in the international development, refugee, and veterans' sectors and is currently Director of Finance at The Royal British Legion.
Having previously worked in the refugee sector, I am passionate about helping refugees to build a new life in the UK. I am excited to be joining the Board of Breaking Barriers to support financial decision-making at a key point in the charity's history, as we grow our services to support more people across the UK.
Hani Kablawi
Trustee
Hani Kablawi is Chairman of International. Hani is a member of BNY Mellon's Executive Committee and serves on its European and UK Bank boards. As Chairman of International, Hani oversees the regional management teams across EMEA, Asia Pacific and Latin America and leads strategy development, execution and delivery of enterprise priorities across these regions. Hani is Deputy Chairman of the Advisory Council for the Official Monetary and Financial Institutions Forum (OMFIF), the independent financial think tank for central banks and public investment. Since joining The Bank of New York in 1997, Hani has held a number of leadership roles in New York, London and the UAE. Hani previously worked for HSBC in New York.
I was born to Palestinian refugees in Liberia and have lived in Lebanon, Kuwait, Dubai, Iowa, New York, Abu Dhabi and now London. I know first-hand the challenges faced by those looking to establish a new life of safety and belonging. I truly believe that everyone deserves the opportunity to be supported into stable and fulfilling employment, to come to work in an environment that encourages inclusion and belonging at every level, and that utilises their skills, knowledge and experience to fulfil their potential.
Jonas Kidane
Trustee
Jonas has held various roles in his career and is an investment analyst at Baillie Gifford & Co in the Multi-Asset and Fixed Income space. Prior to this, he worked at Citywire, the London-based financial publication house and he holds an MPhil in International Politics from the University of Cambridge. Jonas is passionate about migration and human rights and he was part of Breaking Barriers from 2018 – 2019 delivering support to clients in London. He has also been part of the research team at Refugee Rights Europe advocating for the rights of displaced people across Europe.
Coming from a refugee background myself, I am well attuned to the challenges displaced people face not only in the UK but across the world. I am also not a stranger to the work Breaking Barriers continues to do, removing the employment and educational impediments refugees face so we can thrive in the places we now call home.  I am delighted and honoured to return to the organisation and a cause about which I am very passionate.
James Newell
Chair of trustees
James Newell
Chair of trustees
James is the Chair of Trustees for Breaking Barriers and an Executive Director at GSR Markets. He leads the GSR Foundation, a grantmaker seeking to build equality and equity in the tech space. In addition, he serves as a trustee of the Pan African Mosquito Control Association and as a visiting lecturer at Bayes Business School on their charity MSc programmes.
Over 16 years, he has worked in the charity and social business space in a variety of roles: executive, non-executive and as a consultant. Involved with Breaking Barriers since its inception, he has committed to explore and address barriers to inclusion at board level, ensuring Breaking Barriers is fully inclusive and representative.
It's an honour to play even a small role in supporting and enabling refugees and the huge contribution they make to the United Kingdom. Breaking Barriers has a proven methodology and continues to grow in reach and remit, attracting more support and enabling more people.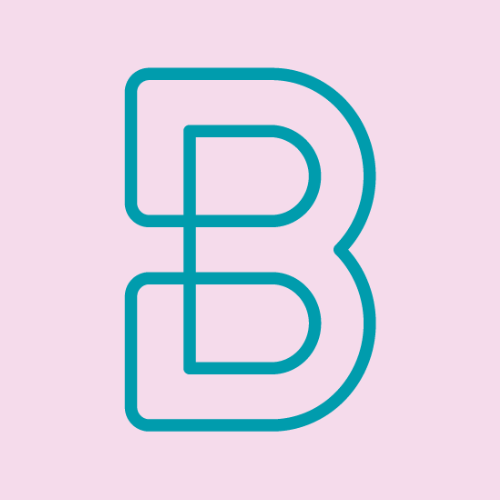 Julia Onslow-Cole
Trustee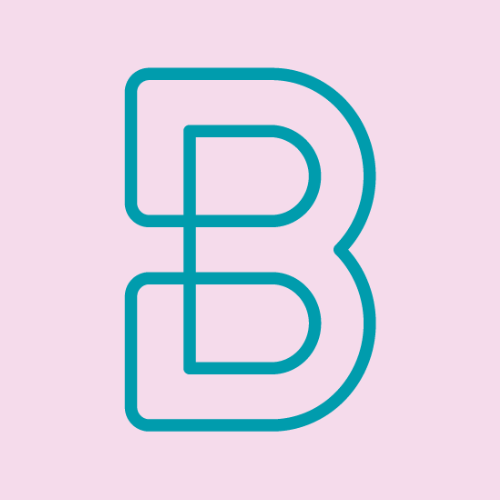 Julia Onslow-Cole
Trustee
Julia Onslow-Cole is a Partner of Fragomen, an international immigration firm. Julia is in the Government Immigration Strategies & Compliance team which supports clients and Governments around the world. Prior to joining Fragomen Julia was the Head of PwC's global immigration practice. Julia has more than 30 years experience in the area of immigration law and practice.
Throughout my career I have been heavily involved in many organisations and projects relating to human rights, the rule of law and refugee protection and employment. I am delighted to join Breaking Barriers as a trustee to support their excellent work in this area.
Kelly Maklowicz
Trustee
Kelly is a fundraising specialist with over 20 years' experience. Kelly's experience across the non-profit sector has helped grow mass fundraising programmes for environmental charities, heart research and most recently mental health.
Kelly's passion is social justice and she is looking forward to using her skills to expand Breaking Barriers reach and influence, enabling more refugees to gain access to meaningful employment.
Prudence Mazili Mwanza
Trustee
Prudence Mazili Mwanza
Trustee
A Quality Management Practitioner and Life Coach, who has also worked in different sectors and held various roles, home and abroad. Possessing an entrepreneurial acumen, she founded a charity, GOLD (Golden Opportunity Links for Development); for extreme poverty alleviation in Zambia and Elsewhere.
As one who shares the values of this organisation, I am tied to the conviction that Refugees can bloom and make a positive contribution, wherever they are planted. This can be made possible given the right kind of support, and if they themselves valued what they have. I feel humbled and privileged to be part of this important work.
Katie Rickard
Trustee
Katie Rickard is the director of country programmes and operations at IMPACT initiatives. Katie currently oversees over 20 country teams and in previous roles with IMPACT initiatives, worked in South Sudan, Iraq and Jordan. Katie holds a MPhil in Development studies from the University of Oxford.
Having worked in conflict and emergency settings over the past 6 years, I am deeply aware of the injustice that push communities to seek asylum. While I am proud that the UK continues to welcome asylum seekers, there are critical gaps in service provision for meaningful integration, gaps which I see Breaking Barriers in a unique position to fill.
Lena Sabbagh
Trustee
Lena Sabbagh is Global Head of Organisational Effectiveness at Aesop. Much of her career has been spent helping organisations to improve their performance through maximising the potential of their people. Prior to joining Aesop, Lena worked for Burberry, after over 20 years in organisational consulting, including latterly three years as a Director in Deloitte's Organisation Transformation practice. Lena holds an MA in Economics from the University of Cambridge, and an MSc in Organisational Psychology from Birkbeck, University of London.
Since my childhood growing up in northern England, as the daughter of Syrian immigrants, I have been aware of the challenges of integrating into a host community in a new country, or a country in which you are seen as 'not from here'. Add to that the trauma of fleeing war and persecution, and the challenges multiply. As an HR professional, and with over 20 years experience in the psychology of work, it has long been clear to me that central to a person's ability to integrate into, and contribute to, a host community is the ability to work. This is the laser focus of Breaking Barriers, and it is my privilege to support its vital mission.
Barbara Serra
Trustee
Award-winning journalist, writer and broadcaster with more than 20 years' experience presenting and reporting for leading news organisations Al Jazeera English, Sky News and the BBC. A dual Italian/British national, Barbara has focused on the issues of migration, identity and the rise of the Far Right. Barbara is particularly interested in supporting us to media train refugees so they are equipped with the necessary skills to speak publicly. 
After decades spent reporting on migration and refugees, I wanted to collaborate with an organisation which helps those forced to leave their homes with the challenges they face settling into a new environment. 
 
The great thing about Breaking Barriers is the practical help and effective solutions they provide to their clients. Together, they highlight what a great asset refugees can be to a society, and provide examples of success and integration that can counteract what is often a toxic debate around the issue.
Rachel Harrington
Trustee
Rachel Harrington
Trustee
Rachel is a Director and specialist adviser at Coutts, the private bank, and brings over a decade of experience in the non-profit sector. Having begun her career in fundraising, focusing on international development, she now advises wealthy families on their strategies for philanthropy and wealth succession. She is also a trustee of Philanthropy Impact and an adviser to the Environmental Funders Network.
I believe that Breaking Barriers' model provides a fantastic opportunity to make a tangible difference in an area that has been much neglected. We inhabit a world that is much smaller than we think, and I'm passionate about the way the organisation's approach builds genuine and sustainable connections between refugees, businesses and communities.
Andrew Waidhofer
Trustee
Andrew Waidhofer is a Vice President at Apax Partners and has been involved in a number of key deals in the services space. Prior to joining Apax Partners, Andrew worked at HSBC. Andrew holds a Masters in Pharmacy from the University of Nottingham.
As a son of immigrants myself, I understand first-hand the difficulties of starting a new life in a country which is unfamiliar in so many aspects. Breaking Barriers' focus on helping support immigrants through every step towards employment, whilst cultivating direct partnerships with businesses, is both impressive and unique; and one that I am incredibly privileged to be associated with.