The Big Give
Until 5 December, your donation to Breaking Barriers will be DOUBLED until we reach our target!! All donations will help our dedicated team in Manchester support over 400 refugees with tailored 1:1 employment advice and guidance. This will be complemented by English and IT courses as well as workshops, paid placements, permanent jobs and mentoring through our corporate partners.
Donate here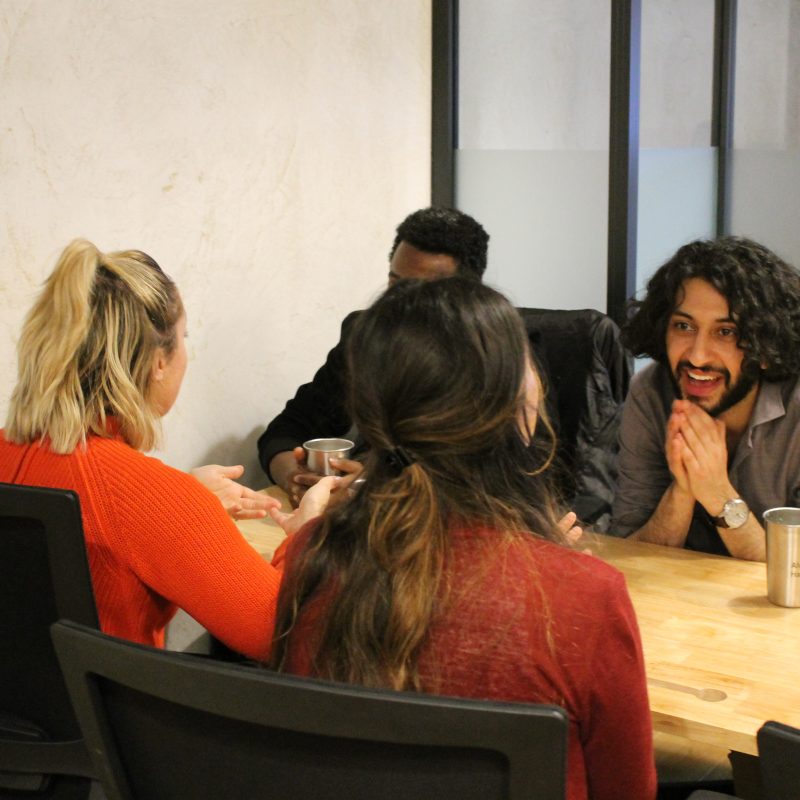 Help refugees to build a new life
The potential of businesses to support refugees into meaningful employment is limitless. We are proud of our growing community of business partnerships. Some partners directly hire refugees. Others provide work placements, develop bespoke recruitment pathways, or fund our work. Highly engaged employees also use their skills to volunteer directly with refugees.
Find out more
Keep in touch
Receive our newsletter full of updates about our work and good news stories from refugees and our partners.
Sign up
Volunteer and make a difference
Volunteering with Breaking Barriers is a rewarding experience where you will get the chance to have a real impact. Our amazing volunteers come from a huge range of backgrounds, cultures and industries.
Our impact
Impact measurement is a vital part of our model. We evaluate our programmes using a variety of metrics to ensure that they are as effective and evidence-based as possible. Here's what we've achieved since we were founded in 2015:
refugees (clients) have been supported with education and employment support

of our clients have been offered 695 jobs in that time

reported improved motivation

of our clients have found a job when they finished receiving Breaking Barriers support