Stories
Find out what we've been up to, and discover first-hand stories from refugees, volunteers and our partners
Featured
The time has come for Matt Powell, our Founder and CEO, to leave Breaking Barriers.
Featured
Together we're taking on two of the UK's toughest employment challenges: finding meaningful employment for refugees; and developing the digital skills needed for today's economy.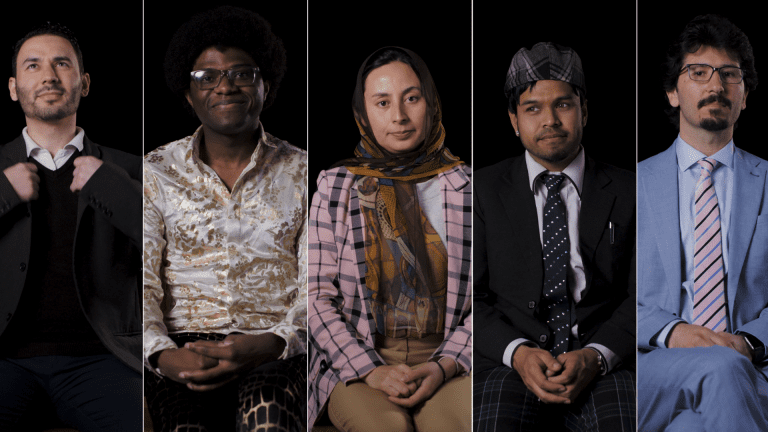 Our press release for the launch of My (Refugee) Life
Postcard Productions worked with us to put together a trainee crew of refugees to make our documentary. Here's why they did it.
David's number one dream is to work in film making. Here are his reflections after working on 'My (Refugee) Life'.
Aman shares his experience behind the lens as a trainee camera operator on My (Refugee) Life.
Five organisation doing incredible work to support LGBTQ+ refugees living in the UK.
We urgently need digital skills volunteers in Birmingham and Greater Manchester to help refugees take ownership of their learning and access meaningful employment opportunities.
Khalil is an advice and guidance volunteer with a wealth of knowledge and experience as a former quantitative hedge fund manager. He has been providing CV writing skills, interview tips and career advice to refugee clients.
We're excited to announce that Breaking Barriers is going to be welcoming refugees into meaningful employment in Glasgow and Liverpool from Autumn 2023.